Plumbing
With something as important as your plumbing, you need a company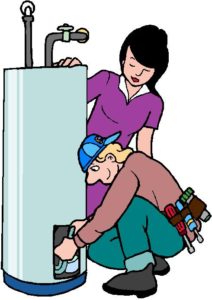 you can trust that can handle any job, do it right, and do it fast. You need one with experience who will arrive on time and who you can call for emergencies, like when your water heater goes out in the middle of January or your toilet is clogged and overflowing.
Wm. Masters is that company and has trained technicians with decades of combined experience.
Our trained dispatchers are waiting for your call and to arrange the best service possible for your needs. Common problems our technicians handle on a regular basis include:
Water Heater Repair or Replacement (Gas or Electric)
Faucet Repair: Replacement or Upgrade
Toilet Repair or Replacement
Water Leaks
Garbage Disposals
Water Filtration
Home Remodeling
Backflow Repair or Replacement
Home Inspections
Sump Pump Repair and Installation
Flooding is the single most damaging weather hazard in Illinois. Your best defense to limit damage from flooding is a properly functioning sump pump and a backup electric pump to keep your basement, valuables, and family dry and safe.
From backflow prevention to pumps and alarms, from water heaters to home automation, at Wm. Masters, we will make it work for an honest price. With upfront pricing, you'll know what to expect when we begin, and with warranties on labor and material for a year from the time of installation, you'll be covered and can rest assured we'll do whatever it takes to get the job done.
Read more about the following plumbing-related Wm. Masters services:
Our trained and experienced technicians are ready to professionally handle any plumbing needs you have, and we're available 24/7. Don't get flushed with the feeling of regret, call us now!