Add-ons & Replacement Products
We've all said it before; "If only I would've taken care of this sooner!"
There are two reasons we often wait too long to replace something in our home:
Even if not functioning at 100%, we feel a sense of ownership and comfort with our appliances.
There are a lot of options and information to sort through both online and in retail outlets. It's hard to know who to trust and if you're getting a good deal. And then installation is a whole different problem.
When a product that plays an important role in your home starts to deteriorate or becomes unreliable, it needs to be replaced. Whether you are in need of a brand new heating and air conditioning system or a new furnace, Wm. Masters, Inc. is prepared to assist you with the best service and quality products that you can depend on.
Heating and Air Conditioning System Replacement
The most reliable heating and air conditioning products by Trane installed by Wm. Masters, Inc. technicians has proven to be an effective solution. These systems will not only be dependable, but keep you comfortable and save you money on your next energy bill. Ask one of our specialists about the Trane Hybrid Systems.
As a dealer of Trane products, we can provide you with a Hybrid heating and air conditioning system, which can be monitored and maintained from your smartphone. You can choose to heat & cool your home based on current utility prices using a Trane hybrid system!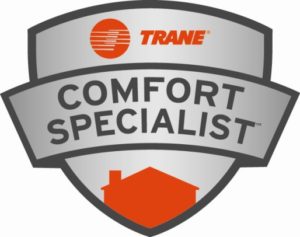 For any questions related to replacement or add-on products, contact us to get the answers you're looking for.