Heating & Air Conditioning
Don't get overheated due to a bad service experience or freeze waiting for help to arrive. Wm. Masters experienced team and quality products have been organized crafted to make your life easier and home or business function properly.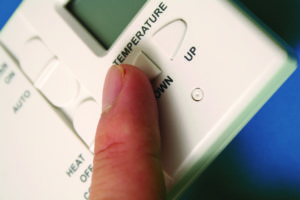 The temperature and air quality in your home will have a direct impact on you and your family. We take indoor air quality seriously, and have cutting edge duct cleaning technology and home automation systems available. Wm. Masters has built a reputation for maintaining and improving the air quality of homes in Central Illinois, letting our customers breathe easily and worry-free.
We also offer geothermal and new construction installations at affordable prices, providing long-term value and savings. Heating and air conditioning services include:
Wm. Masters strives to maintain a response time for all calls that is second to none, which means we won't leave you out in the cold or overheating. No matter what the hour, your call will be handled by a professional dispatcher. Our service department is ready to assist you 24 hours a day 7 days a week.
Need additional information about our heating and air conditioning services or ready to schedule with one of our technicians?